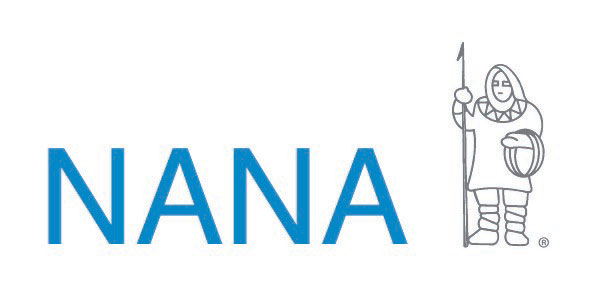 Job Information
NANA Regional Corporation

Warehouse Specialist (Maintenance)

in

Colorado Springs

,

Colorado
Warehouse Specialist (Maintenance)
Description
Akima Support Operations (ASO) provides logistics, facilities maintenance and operations, transportation and support services for mission-critical military installations and civilian agencies around the country. From the homes of U.S. Central Command and U.S. Special Operations Command to the highways of suburban Virginia, ASO experts and professionals work behind the scenes to ensure smooth and continuous operations. Our personnel enjoy competitive benefits packages and challenging roles in work environments committed to safety, diversity and opportunity for career growth. As an Alaska Native Corporation (ANC), 100% of our company's profits go back to our more than 14,000 Iñupiat shareholders that have resided near and above the Arctic Circle for more than 10,000 years. Our business helps support their way of life and contributes to the survival of a culture that has thrived in a challenging environment.
Position Summary:
As directed, the worker performs a variety of warehousing duties which require an understanding of the establishment's storage plan. Work involves most of the following: Verifying materials (or merchandise) against receiving documents, noting and reporting discrepancies and obvious damages; routing materials to prescribed storage locations; storing, stacking, or palletizing materials in accordance with prescribed storage methods; rearranging and taking inventory of stored materials; examining stored materials and reporting deterioration and damage; removing material from storage and preparing it for shipment. This worker may operate hand or power trucks in performing warehousing duties.
MAJOR JOB ACTIVITIES:
Familiar with the Global Combat Support System - (Army GCSS-A)

Packs, unpacks, sorts, stacks, warehouses, bins and moves items.

Make in-storage checks for obvious needs for maintenance and damage. Locates items by referring to locator cards; compares identifying information in computers with documents stock tags, bin markings or box markings.

Selects stock in quantities indicated by the document, reports location discrepancies and damage to supervisor. Assembles picked items and moves stock to locations (assembly or pickup areas) within a well-prescribed overall storage plan.

The worker operates a manually controlled gasoline, electric or liquid propane gas powered forklift to transport goods and materials in their role as a warehouse worker.

Unloads conveyances, moves supplies by handcart or other non-mechanized conveyance. Prepares tally sheet and makes proper notations as to receipts overages or shortages. Places stock in appropriate temporary or permanent storage locations, according to specific oral or written instructions and established methods.

Completes document to show location. Signs for items to show receipt, tallies out shipments and completes documents after ensuring that supplies are shipped in properly marked, tagged and labeled containers.

Re-stacks and re-warehouses items and straightens as needed and purifies bin locations.

Transfer stock to proper location or establishes new location when the decision is obvious.

Operates various forklifts and high rise equipment.

Performs other duties as assigned.
Qualifications
MATERIAL & EQUIPMENT DIRECTLY USED:
Material handling equipment, computer systems, office automation equipment, various forklifts. Requires access to Ft Carson Global Combat Support Systems – Army (GCSS-A) access will be determined by supervisor and the system administrator. Access to FINLOG as required by supervisor.
WORKING ENVIRONMENT/PHYSICAL ACTIVITIES:
Work is generally conducted in a warehouse environment. However, duties may involve the conduct of work in the out-of-doors area with a potential exposure to extreme climatic conditions. Work will require lifting up to 50 lbs; stooping; climbing; prolonged standing; prolonged sitting. Employee use of Personal Protective Equipment (PPE) is required is certain areas. Such PPE includes but is not limited to head, foot, hand, torso, respiratory, vision and hearing protective devices. Must comply with OSHA, EPA, Fire Regulations and published Company work rules. Must wear steel toe shoes at all times.
FREEDOM TO ACT: Reports to the Supervisor and functions under their guidance.
MINIMUM QUALIFICATIONS:
High School diploma or equivalent is desirable.
One year experience in warehouse functions. Computer experience preferred. Trainability may be substituted for experience.
Must possess and continuously maintain a current State of Colorado Driver's License prior to start date or by 30 days after employment.
SECURITY CLEARANCE: Must be a US Citizen with the ability to obtain and maintain a National Agency Check with Inquiries (NACI) to obtain a CAC. Must receive favorable background check and drug testing results.
The duties and responsibilities listed in this job description generally cover the nature and level of work being performed by individuals assigned to this position. This is not intended to be a complete list of all duties, responsibilities, and skills required. Subject to the terms of an applicable collective bargaining agreement, the company management reserves the right to modify, add, or remove duties and to assign other duties as may be necessary. We wish to thank all applicants for their interest and effort in applying for the position; however, only candidates selected for interviews will be contacted.
The dedicated email and telephonic options above are reserved only for individuals with disabilities needing accessibility assistance to apply to an open position using our website.
Please do not use the dedicated email or phone number above to inquire on the status of your job application.
In order for our company to stay compliant with government regulations, please apply on line. Please DO NOT email resumes or call in lieu of applying online unless you have a physical and/or mental disability and need assistance with the online application.
Job: Transportation, Logistics & Cargo Handlers
Primary Location: US-CO-Colorado Springs
Shift: Day Job
Req ID: ASO01904