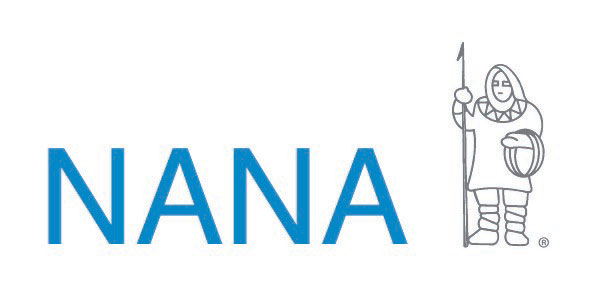 Job Information
NANA Regional Corporation

Buyer

in

Greenbelt

,

Maryland
Buyer
Description
Akima Support Operations (ASO), LLC provides logistics, facilities maintenance and operations, transportation and support services for mission-critical military installations and civilian agencies around the country. From the homes of U.S. Central Command and U.S. Special Operations Command to the highways of suburban Virginia, ASO experts and professionals work behind the scenes to ensure smooth and continuous operations. Our personnel enjoy competitive benefits packages and challenging roles in work environments committed to safety, diversity and opportunity for career growth. As an Alaska Native Corporation (ANC), 100% of our company's profits go back to our 14,300 Iñupiat shareholders that have resided near and above the Arctic Circle for more than 10,000 years. Our business helps support their way of life and contributes to the survival of a culture that has thrived in a challenging environment.
Job Summary:
The individual will be responsible for executing procurement activities such as: proposal support, supplier identification and solicitation, source selection, placement of purchase order awards, and post award administration of low to moderate dollar value transactions for various programs in Akima and its family of companies.
Responsibilities:
Sources and purchases parts, services, and/or supplies necessary for operation of an organization

Compiles and analyzes statistical data to determine feasibility of buying products and to establish price objectives

Compiles information to keep informed on price trends

Confers with suppliers and analyzes suppliers' operations to determine factors that affect prices and determines lowest cost consistent with quality, reliability, and ability to meet required schedules

Reviews proposals, negotiates prices and terms, selects or recommends suppliers, analyzes trends, follows up on orders placed, verifies delivery, approves payment, and maintains necessary records

Prepares bid packages

Provides procurement support for proposal efforts as required

Develops award files compliant with company and government policies and regulations

Purchase Card (PCard) Administrator – process new pcard applications, update charge codes in US Bank system, and work with A/P to upload cycle data, audit monthly pcard packages submitted by card holders
Qualifications
Minimum Qualifications:
High School Diploma or GED

Three (3) years' experience in related work.

Skill in the use of Microsoft Excel and Word at an advanced level, and PowerPoint at a basic level.

Basic understanding of FAR/DFAR and other Government agency specific regulations

Working knowledge of different subcontract types including FFP, T&M, Cost Plus and hybrids

Basic understanding of price analysis methodologies

Knowledge of the MS Office Suite and MS SharePoint

Cost point experience

Experience in a CPSR environment
The duties and responsibilities listed in this job description generally cover the nature and level of work being performed by individuals assigned to this position. This is not intended to be a complete list of all duties, responsibilities, and skills required. Subject to the terms of an applicable collective bargaining agreement, the company management reserves the right to modify, add, or remove duties and to assign other duties as may be necessary. We wish to thank all applicants for their interest and effort in applying for the position; however, only candidates selected for interviews will be contacted.
We are an equal opportunity employer. All applicants will receive consideration for employment, without regard to race, color, religion, creed, national origin, gender or gender-identity, age, marital status, sexual orientation, veteran status, disability, pregnancy or parental status, or any other basis prohibited by law.
We are committed to Equal Employment Opportunity and providing reasonable accommodations to applicants with physical and/or mental disabilities. If you have a physical and/or mental disability and are interested in applying for employment and need special accommodations to use our website to apply for a position please contact, Recruiting Services at job-assist@akima.com or 571-353-7053. Reasonable accommodation requests are considered on a case-by-case basis.
The dedicated email and telephonic options above are reserved only for individuals with disabilities needing accessibility assistance to apply to an open position using our website.
Please do not use the dedicated email or phone number above to inquire on the status of your job application.
In order for our company to stay compliant with government regulations, please apply on line. Please DO NOT email resumes or call in lieu of applying online unless you have a physical and/or mental disability and need assistance with the online application.
Job: Contracts, Pricing & Procurement
Primary Location: US-MD-Greenbelt
Shift: Day Job
Req ID: ASO01119