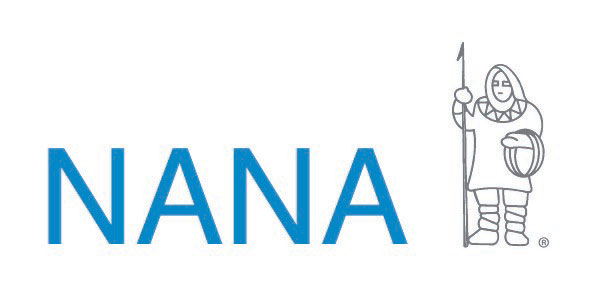 Job Information
NANA Regional Corporation

Junior SharePoint Developer

in

Herndon

,

Virginia
Junior SharePoint Developer
Description
Akima LLC's subsidiary employees form one of the broadest skill sets in all of government and industry. Supporting customers across the U.S., Middle East, Europe and Asia, our professional staff delivers services and solutions in fields as diverse as information technology, data and communications, systems engineering, software development, IT products, space operations, aviation, fabrication, construction, facility management, logistics, hospitality and more. Our staff also consists of recognized leaders in enterprise architecture, policy formation, federal acquisition strategy and business process optimization. We continually look for the very best and brightest to support our commitment to superior outcomes across today's most complex and critical missions worldwide.
To learn more about Akima, LLC visit our website atwww.akima.comorcareers@akima.com
JOB DESCRIPTION
Akima is seeking an experienced Sharepoint Developer to join our team.This position provides support for all SharePoint environments for Akima, LLC and its subsidiary companies. The candidate will perform a variety of tasks.
ESSENTIAL DUTIES & RESPONSIBILITIES
Create and maintain site collections, sites, web parts, pages, workflows, content types, metadata, and templates

Provide extensive knowledge of SharePoint capabilities and uses to customers - act as a champion of SharePoint

Act as Tier 1 support for end-users and site owners

Perform SharePoint administration, which includes managing permissions, restricting and revoking access as required

Must possess the ability to effectively communicate with others, perform work in a team environment, and relay necessary information as appropriate
Qualifications
BASIC QUALIFICATIONS:
2 years experience with SharePoint Administration such as building sites, libraries, lists, permissions, workflows, etc

1 year experience with SharePoint Development (JavaScript, JQuery, HTML, CSS, C#, PowerShell, etc)

2 years experience with customer service/support

A Bachelor's Degree (BA/BS) in Computer Science, Engineering or equivalent experience is required

US citizen with ability to pass a background and credit check.

Professional attitude, excellent interpersonal skills, excellent verbal and written communication skills, and strong customer service focus
EQUIPMENT AND APPLICATIONS
Microsoft Windows Server 2008/2008 R2/2012

Microsoft SharePoint 2013

SharePoint Online
DESIRED QUALIFICATIONS:
SharePoint certifications

Experience in updating existing applications
Work Environment and Physical Demands:
Work hours may vary, but the standard day is 8-hours with some allowance for flextime between 8 AM to 6 PM EST/EDT. Except under unusual circumstances, the standard work week is set at 40 hours. Candidate must be willing to provide after-hours support for software upgrades or to meet other operational needs that cannot be accomplished during regular work hours.

General office environment. May occasionally be required to lift up to 20 lbs.
The duties and responsibilities listed in this job description generally cover the nature and level of work being performed by individuals assigned to this position. This is not intended to be a complete list of all duties, responsibilities, and skills required.Subject to the terms of an applicable collective bargaining agreement, the company management reserves the right to modify, add, or remove duties and to assign other duties as may be necessary.
We are an equal opportunity employer. All applicants will receive consideration for employment, without regard to race, color, religion, creed, national origin, gender or gender-identity, age, marital status, sexual orientation, veteran status, disability, pregnancy or parental status, or any other basis prohibited by law.
We are committed to Equal Employment Opportunity and providing reasonable accommodations to applicants with physical and/or mental disabilities. If you have a physical and/or mental disability and are interested in applying for employment and need special accommodations to use our website to apply for a position please contact, Recruiting Services at job-assist@akima.com or 571-353-7053.
Reasonable accommodation requests are considered on a case-by-case basis.The dedicated email and telephonic options above are reserved only for individuals with disabilities needing accessibility assistance to apply to an open position using our website.
Please do not use the dedicated email or phone number above to inquire on the status of your job application.
In order for our company to stay compliant with government regulations, please apply on line. Please DO NOT email resumes or call in lieu of applying online unless you have a physical and/or mental disability and need assistance applying to the position via the online application.
Job: Information Technology
Primary Location: US-VA-Herndon
Shift: Day Job
Req ID: AKI04279