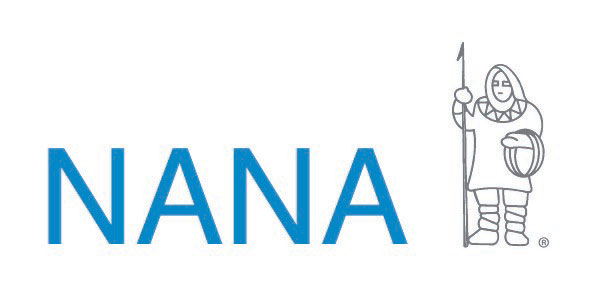 Job Information
NANA Regional Corporation

Case Coordination Support Specialist

in

Hyattsville

,

Maryland
Case Coordination Support Specialist
Description
Cloud Lake Technology, LLC, an Akima Company, is a provider of services to today's Big Data and Cloud market with one crucial difference: our services are highly-specialized, data-centric services. This enables us to focus laser like on helping our government and commercial customers quickly and cost effectively harvest, analyze and leverage the greatest possible value from the increasingly vast amounts of data they are acquiring and need to manage.
Job Summary:
The Insider Threat Group (ITG) serves as the "hub" of the Insider Threat Program. The ITG consists of a small group of professionals with demonstrated experience in Security, Counterintelligence (Cl), Law Enforcement (LE), Computer Network Defense (CND), and other expertise necessary to identify anomalous behavior indicative of an insider threat. This group identifies behavior indicative of a potential threat using host-based insider threat detection, analysis and correlation tools, developing a comprehensive picture of the event.
Responsibilities:
The successful Case Coordination Support Specialist candidate will work as part of the ITG, with demonstrated skills and experience in records management, security, Cl, LE and/or IG.
Required skillsets are listed below:
Collect and review incoming correspondence, referrals, and alerts for dissemination to appropriate groups and individuals to ensure the case is documented, monitored, and accomplished following all applicable policies and procedures

Produce and disseminate council/meeting agendas and briefs agenda items to officials

Capture meeting minutes, identifying due outs to council members and action elements and update case files accordingly

Create case files and ensure personal information is correct, accurate and PlI protected, update employment and personal information as needed, using information from personnel and other databases

Review incoming correspondence and updates case files and/or internal database profiles, as appropriate

Periodically review case files to ensure accuracy and update as needed. Obtain information from relevant databases or other sources of information to update files. Ensure case files are appropriately updated and all pertinent reports and correspondence are attached to case files

Process security vetting requests and provide response in a timely manner. Document vetting requests on internal database profiles

Provide written or oral case updates or timelines upon request

Produce case metrics information as required
Qualifications
Minimum Qualifications:
Three (3) years of case management experience

TS with SCI eligibility as well as eligibility for CI Poly. Current CI Poly desired
Desired Qualifications:
Insider Threat experience

Bachelor degree

Ability to maintain decorum and positive attitude in all situations

Possess critical thinking abilities, superior communications skills and maintain the highest of professional standards for communicating with senior officials
Theduties and responsibilities listed in this job description generally cover thenature and level of work being performed by individuals assigned to thisposition. This is not intended to be a complete list of all duties,responsibilities, and skills required. Subject to the terms of anapplicable collective bargaining agreement, the company management reserves theright to modify, add, or remove duties and to assign other duties as may benecessary. We wish to thank all applicants for their interest and effortin applying for the position; however, only candidates selected for interviewswill be contacted.
Weare an equal opportunity employer. All applicants will receiveconsideration for employment, without regard to race, color, religion, creed, nationalorigin, gender or gender-identity, age, marital status, sexual orientation,veteran status, disability, pregnancy or parental status, or any other basisprohibited by law.
We are committed to Equal Employment Opportunity and providing reasonableaccommodations to applicants with physical and/or mental disabilities. If youhave a physical and/or mental disability and are interested in applying foremployment and need special accommodations to use our website to apply for aposition please contact, Recruiting Services atjob-assist@akima.comor 571-353-7053. Reasonableaccommodation requests are considered on a case-by-case basis.
The dedicated email and telephonic options above are reserved only for individualswith disabilities needing accessibility assistance to apply to an open positionusing our website.
Pleasedo not use the dedicated email or phone number above to inquire on the statusof your job application.
Wewish to thank all applicants for their interest and effort in applying for theposition; however, only candidates selected for interviews will be contacted.
Inorder for our company to stay compliant with government regulations, pleaseapply on line. Please DO NOT email resumes or call in lieu of applying onlineunless you have a physical and/or mental disability and need assistance withthe online application.
Job: Security, Intelligence & Defense Analysis
Primary Location: US-MD-Hyattsville
Shift: Day Job
Req ID: CLO00391