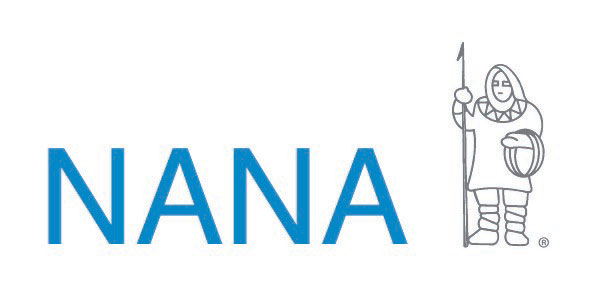 Job Information
NANA Regional Corporation

General Manager – Fleet Servicing/Janitorial

in

Kenai

,

Alaska
General Manager – Fleet Servicing/Janitorial
Description
About NMS
Built on a culture of safety and integrity, NMS delivers award-winning, integrated support services to a variety of clientsin food service, facilities management, camp services, security and hotel management in Alaska and the continental U.S. We are proud to serve not only our original oilfield clients, but also clients from federal, state and local governments, corporate facilities, healthcare institutions, schools and universities, manufacturing centers, and the transportation and telecommunications industry.Our clients have peace of mind knowing we are committed to delivering best-in-class service, and we bring creativity, technology and experience to every project. Our mission is to provide management and support services at a level of quality, value, safety and expertise beyond our clients' expectations. At NMS, we expect our employees to fulfill that mission in every aspect of their work.
Summary
This position will manage the day to day activities of a fleet servicing and janitorial team to obtain optimum efficiency and economy of operations. This position will administer, supervise, and direct ongoing business activity.
Essential Duties and Responsibilities
Directly supervises, and manages the business activity of the airport fleet servicing contract.

Directly oversees fleet, janitorial and food service employees.

Helps maintain good customer/client communications that enable efficient problem resolution and acceptance of new services or programs.

Supports a comprehensive safety program.

Performs general administrative/office tasks ensuring compliance of assigned responsibilities/activities with all internal and external regulations as well as sound business practices.

Creates, monitors, and reviews a variety of such business reports as sales reports, inventory reports, budget reports, etc.

Handles a wide variety of employee related matters such as hiring, firing, general employment issues, paperwork, PAN's, etc.

Assist in identifying effective solutions to business problems.

Analyze and resolve work problems or assist employees in solving work problems.

Ensures that the responsibilities, authorities, and accountability of all assigned employees are defined and understood.

Monitors and delivers a variety of staff training activities to improve efficiency and ensure conformance with standard procedures and practices.

Responsible for oversight and maintenance of potable water and lavatories services.

Makes sure all assigned equipment is maintained in compliance with service standards.

Consistently demonstrates professional skills in assigned area's activities, all forms of communications, implementing operational efficiencies, the handling of changes, making decisions, and solving problems.

This position is responsible for the supervision of staff.

Other duties that are pertinent to the department or unit's success also may be assigned.
SUPERVISORY RESPONSIBILITIES
Directs assigned employees - most of which will be fleet servicing janitorial staff.

Is responsible for their overall direction, coordination, and evaluation.

Responsibilities include interviewing, hiring, and training employees; planning, assigning, and directing work; appraising performance; rewarding and disciplining employees; addressing complaints and resolving problems.
Qualifications
Minimum Requirements
High School Diploma or GED equivalent.

Preference will be given to those with two (2) years related training in a college, vocational, or technical school.

At least two (2) years of experience directly related to the assigned area.

At least one-year experience working as a Manager in a similar setting.

Current and valid serv-safe certification.

Previous experience operating a forklift with the ability to train staff accordingly on safety procedures.

Must be able to obtain a GSC certification within 6 months from the date of hire.

The ability to operate office equipment and general business software programs.

A thorough knowledge of managing, planning and organizing the type of activities in assigned area with the ability to address the technical matters involved.

Valid Driver's License and acceptable driving record for the past three (3) years to be eligible under company vehicle insurance policy. Class A CDL preferred.
Competencies
Must be able to review and work with general business reports, sales reports, budget reports, sales analysis, etc.

A suitability and capacity for a position of authority.

The ability to work toward accomplishing objectives with a sense of urgency.

The ability to work effectively with a minimum of supervision or support.

The ability to support honest and fair treatment of employees and customers.

The ability to effectively communicate performance expectations to employees.

The ability to balance multiple activities with an attention to detail.
The recognition that service is a demonstrated attitude and a state of mind, not a task or step
Working Conditions and Physical Requirements
Weather: Indoor/Outdoor. Frequently exposed to arctic and outdoor conditions.
Noise level: Moderate to Loud
Description of environment: This is an airport setting.
Physical requirements:
The associate must regularly lift and/or move up to 10 pounds, frequently pull/push cart and lift and/or move up to 50 pounds.
While performing the duties of this job, the associate is regularly required to stand, walk, use hands to finger, handle, or feel objects, tools, or controls, talk or hear, pull/push carts, twist. The associate is frequently required to reach with hands and arms. The associate is occasionally required to climb, balance, stoop, kneel, crouch, or crawl.
Employees are occasionally exposed to fumes or airborne particles and may be exposed to toxic or caustic chemicals.
Specific vision abilities required by this job includes close vision, distance vision, color vision, peripheral vision, depth perception, and the ability to adjust focus
Travel: None
NMS Core Values
Safety guides our behavior.
Honesty and integrity govern our activities.
Commitments made will be fulfilled.
All individuals are treated with dignity and respect.
The environment will be protected and sustained.
Required Language
Equal Opportunity Employer/Shareholder Preference
NMS is an equal employment opportunity employer. All qualified applicants will receive consideration for employment without regard to race, color, religion, sex, sexual orientation, gender identity, national origin, disability, veteran protected status or any other characteristic protected by applicable law.NANA grants employment preference to shareholders of NANA and their spouses and descendants to the extent allowed by law.
It is NMS policy to conduct background checks, drug testing and a physical assessment, as applicable, once an offer has been accepted, in accordance with company and/or contract requirements.
Accommodation Request
If you are a job seeker with a disability and require accessibility assistance or an accommodation to apply for one of our jobs, please submit a request by telephone or via email. In order to appropriately assist you with an accommodation, we ask that you please specify the assistance needed in order to access our jobsite and post for a position. The dedicated email and telephonic options are listed below and are reserved only for individuals with disabilities needing accessibility assistance.
To request an accommodation by telephone, contact us at: 1-800-478-2000
To request an accommodation by email, contact us atrecruiting@nana.com
Job: Hospitality
Company: NMS
Primary Location: US-AK-Juneau
Other Locations: US-AK-Sitka, US-WA-Seattle, US-AK-Anchorage, US-AK-Kenai
Shift: Variable
Closing Date (Period for Applying) - External: Oct 13, 2021, 11:59:00 PM
Req ID: ALA00151