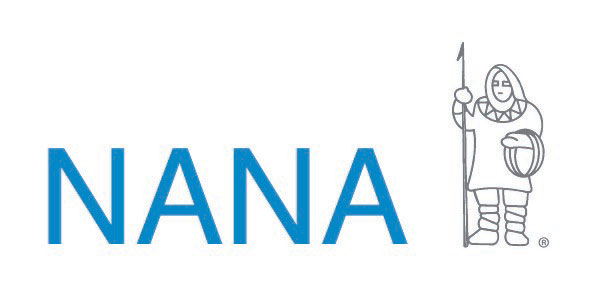 Job Information
NANA Regional Corporation

Rotational Housekeeper - Nullagvik Hotel

in

Kotzebue

,

Alaska
Rotational Housekeeper - Nullagvik Hotel
Description
About NMS
Built on a culture of safety and integrity, NMS delivers award-winning, integrated support services to a variety of clients in food service, facilities management, camp services, security and hotel management in Alaska and the continental U.S. We are proud to serve not only our original oilfield clients, but also clients from federal, state and local governments, corporate facilities, healthcare institutions, schools and universities, manufacturing centers, and the transportation and telecommunications industry. Our clients have peace of mind knowing we are committed to delivering best-in-class service, and we bring creativity, technology and experience to every project. Our mission is to provide management and support services at a level of quality, value, safety and expertise beyond our clients' expectations. At NMS, we expect our employees to fulfill that mission in every aspect of their work.
Summary
This Hotel Housekeeper position is responsible for the cleanliness, arrangement and supply of guest rooms.
_\
\

Housing can be provided at a daily rate when working in Kotzebue. This position may be a 2x2, 3x3 or 4x2 rotation.\

\

_
Essential Duties and Responsibilities
Provide the highest quality of service to the customer at all times.

Clean and return rooms to a vacant ready status and/or an occupied clean status.

Cleaning includes lighting fixtures, ceilings and vents, walls, mattresses, furniture, windows and window coverings, floor and carpets and bathroom.

Replenish guest supplies and amenities as required.

Maintain a clean and orderly housekeeping cart and storage areas.

Report any material discrepancies beyond the scope of the Housekeeping Department to the Housekeeping Manager or Maintenance Department.

Assist in maintaining other areas of the hotel in a clean and orderly condition

Respond to guest requests and inquiries immediately.

Become a self-inspector by maintaining assigned guest room at a 90% or above rating.

Assist in the general cleaning and carpet care program by changing bedspreads, blankets, and mattress pads, and spot cleaning carpets.

Wear proper uniform at all times as specified in the associate handbook.

Adhere to all work rules, procedures and policies established by the company, including, but not limited to, those contained in the associate handbook.

Other duties that are pertinent to the department or unit's success also may be assigned.
Qualifications
Minimum Requirements
The ability to work rotating shifts, weekends, callouts, etc.

Must be fluent in speaking, reading, and writing English.
Preferred Qualifications
High School Diploma or GED.

Six (6) months of hospitality industry or related experience which evidences some suitability for this type of work.
Working Conditions and Physical Requirements
Weather: Indoor/Outdoor (Occasional exposure to moderate harsh conditions)
Noise level: Moderate
Office conditions: Pace of work environment: Medium
Customer Interaction: Medium
Description of environment: Hotel
Constantly required to stand and walk. Occasionally required to lift. Rarely required to push and pull
Physical requirements: Must frequently lift and/or move up to 50 pounds.
Travel: None
Competencies
* NMS Core Values*
Safety guides our behavior.
Honesty and integrity govern our activities.
Commitments made will be fulfilled.
All individuals are treated with dignity and respect.
The environment will be protected and sustained.
Must be able to deal with frequent change, delays, or unexpected events.
Must be able to work independently without direct/close supervision.
Required Language
Equal Opportunity Employer/Shareholder Preference
NMS is an equal employment opportunity employer. All qualified applicants will receive consideration for employment without regard to race, color, religion, sex, sexual orientation, gender identity, national origin, disability, veteran protected status or any other characteristic protected by applicable law.NANA grants employment preference to shareholders of NANA and their spouses and descendants to the extent allowed by law.
It is NMS policy to conduct background checks, drug testing and a physical assessment, as applicable, once an offer has been accepted, in accordance with company and/or contract requirements.
_ Accommodation Request_
If you are a job seeker with a disability and require accessibility assistance or an accommodation to apply for one of our jobs, please submit a request by telephone or via email. In order to appropriately assist you with an accommodation, we ask that you please specify the assistance needed in order to access our jobsite and post for a position. The dedicated email and telephonic options are listed below and are reserved only for individuals with disabilities needing accessibility assistance.
To request an accommodation by telephone, contact us at: 1-800-478-2000
To request an accommodation by email, contact us at recruiting@nana.com
Job: Housekeeping/Janitorial
Company: NMS
Primary Location: US-AK-Kotzebue
Shift: Rotating
Closing Date (Period for Applying) - External: Nov 12, 2021, 11:59:00 PM
Req ID: NUL00429