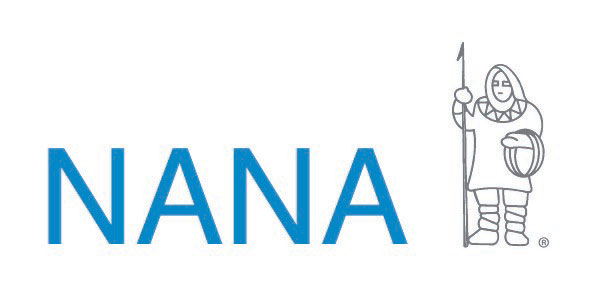 Job Information
NANA Regional Corporation

Facility Manager - Nome AK - (Housing & Vehicle Provided)

in

Nome

,

Alaska
Facility Manager - Nome AK - (Housing & Vehicle Provided)
Description
About NMS
Built on a culture of safety and integrity, NMSdelivers award-winning, integrated support services to a variety of clients in food service, facilities management, camp services,security and hotel management in Alaska and the continental U.S. We are proudto serve not only our original oilfield clients, but also clients from federal,state and local governments, corporate facilities, healthcare institutions,schools and universities, manufacturing centers, and the transportation andtelecommunications industry. Our clients have peace of mind knowing weare committed to delivering best-in-class service, and we bring creativity, technologyand experience to every project. Our mission is to provide management andsupport services at a level of quality, value, safety and expertise beyond ourclients' expectations. At NMS, we expect our employees to fulfill that missionin every aspect of their work.
Summary
Functions as the Facility Manager is the representativeand is held accountable for the maintenance of all client buildings andproperties. Interacts with the Superintendent of Schools, SchoolPrinciples and other district staff. In this capacity, the Facility Manager, insupport of the School District Superintendent, will provide the leadership ofthe facilities management, maintenance, personnel management and overallsupport services of the assigned properties.
**\
\

Must be willing to relocate to Nome, AK or already be residing in Nome, AK. Housing and company vehicle provided. \

\

\

Very Competitive pay, bonus and benefits!!**
Essential Duties and Responsibilities
Develops and implements both client and corporate objectives for the most efficient maintenance management of the assigned properties.

Jointly, with the client, develops, monitors and reports performance measurements and for the facilities management program.

Ensures the development and implementation of processes and programs to sustain or improve performance measurements.

Directly manages the activities for the facilities management and custodial staffs

Operates, manages, maintains and routinely updates a CMMS.

Meets regularly with client to solicit performance feedback and to understand changing requirements.

Develops and maintains a detailed annual operating budget, operational reports, cost analysis and forecasts.

Manage the annual operating budget. Ensures the development and implementation of processes and programs to reduce short- and long-term operating costs.

Supports an active and comprehensive safety program. Continuously seeks to improve the quality of assigned activities. Is accountable for the delivery of high quality and cost-effective services as well as ensuring all activities and operations comply with applicable internal and external regulations, laws, and sound business practices.
Personnel Management:
Daily manages approximately 13 maintenance and custodial FTE's.

Responsible for employee development and relations including hiring and terminations, goal setting, performance review and incentive and salary administration.

Oversees employee training programs, including management, technical, safety, and total quality management.

Directs, trains, leads, supervises, evaluates, and develops assigned personnel to keep them informed and motivated.

Makes sure the responsibilities, authorities, and accountability of all assigned employees are defined and understood.

Provides those training and skill developmental opportunities that will enable employees and shareholders to achieve the employment goals.

Consistently demonstrates professional skills in structuring assigned activities, teamwork, utilizing all forms of communications, implementing operational efficiencies, solving business problems, and making decisions.
Other Management Responsibilities:
Will represent the highest integrity and ethics in business transactions upholding company policies and procedures.

Otherduties as assigned that are pertinent to the unit's success.
Qualifications
Minimum Requirements
At least four (4) years of documented work experience directly related to facilities management.

Must have significant experience in the management of HVAC systems, building automation and direct digital controls systems to include the maintenance and operation of boilers, heat exchangers, heat pumps and refrigeration systems.

Must have experience working with emergency response situations.

Must have (4) years' experience in the operation of a computerized maintenance management system.

Small Project Management experience.

Previous experience managing 12 or more employees.

Required Support Services Management Experience.

A valid Driver's License and anacceptable driving record for the past three (3) years to be eligible underNMS' vehicle insurance policy.

Safety is a priority for employment withNMS. Employee must be able to complete work while following safe operatingprocedures and maintaining a safe work environment.

Must be proficient inoperating a variety of general computer software programs and personalcomputers.
Preferred Requirements
Previous FacilitiesManagement experience with Educational Facilities/Schools is highly desirable.

Previous custodial operations including is highly desirable.
Skills and Abilities
Basic knowledge of safe, efficientmechanical operation of motorized equipment.

Mechanical aptitude

Knowledge of basic maintenance tools.

Knowledge of methods and materials usedin maintenance and improvement work.

Working knowledge of and ability to usehand and power tools and equipment.

Physical strength, stamina and agility.

Excellent verbal, writtencommunications, financial and leadership skills. The ability to interacteffectively with senior executive management for clients, customers and thecompany organization. Strong organizational skills and a participatorymanagement style desired.
Working Conditions and Physical Requirements
Weather: Indoors and Outdoors,frequently exposed to extreme outdoor weather conditions.
Noise level: Moderate to Loud.
Description of environment: Environmentwill vary based on the facility assigned to.
Physical requirements:Employee is required to lift and/or move up to 50 lbs. Frequently to constantlyrequired to sit, stand, walk, use hands/fingers to handle or feel, climb,stoop, kneel, crouch or crawl, talk/hear, see, taste/smell, and carryweight/lift.
Competencies
NMSCore Values
Safetyguides our behavior.
Honestyand integrity govern our activities.
Commitmentsmade will be fulfilled.
Allindividuals are treated with dignity and respect.
Theenvironment will be protected and sustained.
Required Language
EqualOpportunity Employer/Shareholder Preference
NMSis an equal employment opportunity employer. All qualified applicants willreceive consideration for employment without regard to race, color, religion,sex, sexual orientation, gender identity, national origin, disability, veteran protectedstatus or any other characteristic protected by applicable law.NANA grants employment preference to shareholders ofNANA and their spouses and descendants to the extent allowed by law.
Itis NMS policy to conduct background checks, drug testing and a physical assessment,as applicable, once an offer has been accepted, in accordance with companyand/or contract requirements.
Accommodation Request
Ifyou are a job seeker with a disability and require accessibility assistance oran accommodation to apply for one of our jobs, please submit a request bytelephone or via email. In order to appropriately assist you with anaccommodation, we ask that you please specify the assistance needed in order toaccess our jobsite and post for a position. The dedicated email and telephonicoptions are listed below and are reserved only for individuals withdisabilities needing accessibility assistance.
Torequest an accommodation by telephone, contact us at: 1-800-478-2000
Torequest an accommodation by email, contact us atrecruiting@nana.com
Job: Maintenance & Repair
Company: NANA Management Services
Primary Location: US-AK-Nome
Shift: Variable
Closing Date (Period for Applying) - External: Ongoing
Req ID: NOM00172