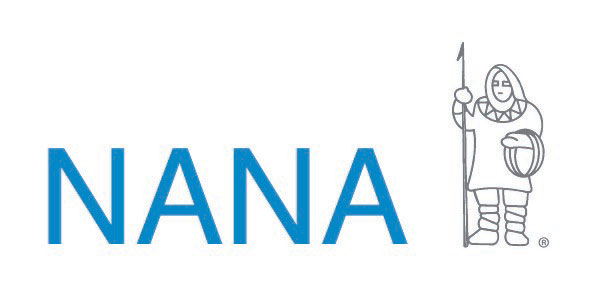 Job Information
NANA Regional Corporation

Utility Worker, Food Service - First Americans Museum (Oklahoma City, OK)

in

Oklahoma City

,

Oklahoma
Utility Worker, Food Service - First Americans Museum (Oklahoma City, OK)
Description
About NMS
Built on a culture of safety and integrity, NMS delivers award-winning, integrated support services to a variety of clients in food service, facilities management, camp services, security and hotel management in Alaska and the continental U.S. We are proud to serve not only our original oilfield clients, but also clients from federal, state and local governments, corporate facilities, healthcare institutions, schools and universities, manufacturing centers, and the transportation and telecommunications industry. Our clients have peace of mind knowing we are committed to delivering best-in-class service, and we bring creativity, technology and experience to every project. Our mission is to provide management and support services at a level of quality, value, safety and expertise beyond our clients' expectations. At NMS, we expect our employees to fulfill that mission in every aspect of their work.
Summary
This Utility Worker, Food Service position performs a variety of cleaning, maintenance, food preparation, stocking, and serving duties in a commercial kitchen, storeroom, dining, or serving area at the First Americans Museum (FAM).
Essential Duties and Responsibilities
Assists customers as requested with general information, inquires, etc.

Washes objects by hand or with cleaning equipment.

Cleans dishes, utensils, pots, pans etc. and places in assigned storage areas in an organized and orderly manner.

Maintains a variety of products at certain levels in preparation, serving, or storage areas including service machines.

Cleans, sweeps, wipes down, etc. all general dining, kitchen, or storage areas (in some cases), storage rooms, and equipment as well as all floors.

Removes garbage from assigned areas, sets up or breaks down tables, snack bars, display cases, serving lines, etc.

Assists with various periodically scheduled large cleaning projects.

Participates in quality and performance improvement activities of food being served.

Neat and clean personal appearance.

Follows dress code according to department policies.

Assists cooks and others as needed and coordinates one's own activities with other's.

Supports and effective Safety Program.

May prepare food or cook vegetables, entrees, coffee, sauces, meats, etc.

Properly, safely, and efficiently prepares various food products following and observing standard food handling procedures.

Other duties that are pertinent to the department or unit's success also may be assigned.
Qualifications
Must have a High school diploma or GED equivalent.

Must have some knowledge of proper food service sanitation methods and equipment including some food service experience.

Contract requires employees to speak, understand, read, and write English.
Preferred Qualifications
Six (6) months of food service experience.
Working Conditions and Physical Requirements
Weather: Indoors: environmentally controlled, requires most or all work to be done inside; occasional outdoor work required.
Noise level: Mild to moderate.
Description of environment: This a fast-paced kitchen and dining environment in a restaurant and catering setting.Will also work in an office environment to complete other administrative duties.
Physical requirements: Frequently required to stand, walk, use hands/fingers to handle or feel, stoop, kneel, talk/hear, see, taste/smell, and carry weight/lift. Infrequently required to sit, crouch or crawl. Must frequently lift and/or move up to 25lbs.
Travel: None.
Competencies
* NMS Core Values*
Safety guides our behavior.
Honesty and integrity govern our activities.
Commitments made will be fulfilled.
All individuals are treated with dignity and respect.
The environment will be protected and sustained.
Required Language
Equal Opportunity Employer/Shareholder Preference
NMS is an equal employment opportunity employer. All qualified applicants will receive consideration for employment without regard to race, color, religion, sex, sexual orientation, gender identity, national origin, disability, veteran protected status or any other characteristic protected by applicable law.NANA grants employment preference to shareholders of NANA and their spouses and descendants to the extent allowed by law.
It is NMS policy to conduct background checks, drug testing and a physical assessment, as applicable, once an offer has been accepted, in accordance with company and/or contract requirements.
_ Accommodation Request _
If you are a job seeker with a disability and require accessibility assistance or an accommodation to apply for one of our jobs, please submit a request by telephone or via email. In order to appropriately assist you with an accommodation, we ask that you please specify the assistance needed in order to access our jobsite and post for a position. The dedicated email and telephonic options are listed below and are reserved only for individuals with disabilities needing accessibility assistance.
To request an accommodation by telephone, contact us at: 1-800-478-2000
To request an accommodation by email, contact us at recruiting@nana.com
Job: Food Preparation & Service
Company: NMS
Primary Location: US-OK-Oklahoma City
Shift: Day Job
Closing Date (Period for Applying) - External: Oct 15, 2021, 11:59:00 PM
Req ID: FFM00134