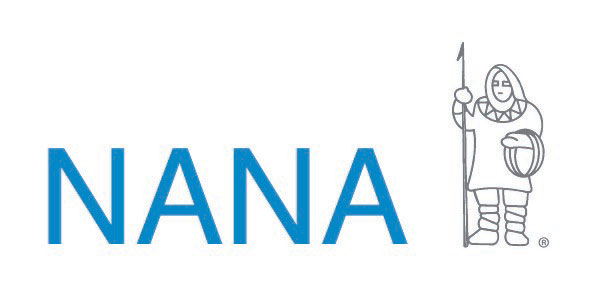 Job Information
NANA Regional Corporation

Senior Analyst

in

Seattle

,

Washington
Senior Analyst
Description
Cloud Lake Technology, LLC an Akima Company, is a providerof services to today's Big Data and Cloud market with one crucial difference:our services are highly-specialized, data-centric services. This enables us tofocus laser like on helping our government and commercial customers quickly andcost effectively harvest, analyze and leverage the greatest possible value fromthe increasingly vast amounts of data they are acquiring and need to manage.
Cloud Lake's strategic partners include leaders invirtually every area of IT strategy, implementation and management.
Responsibilities:
The required tasks performed by the contractor personnelinclude, but are not limited to:
Assiststate and local personnel with thepreparation of operation plans

Assistwith preparation and processing of the Letter of Agreement (LOA)

Reviewstatistical and seizure entries on a daily basis using the Web-based DEAinternet Capability Endeavor (DICE) state and local us. To verify the accuracyof the information and to determine and/or detect possible duplications oroverlaps; in additional provide training and assistance to system users; Vettedthrough epic and once they are, they will get them access to necessary modulein system. Then sit down with them on phone and assist them and answerquestions as needed

Maintainliaison with state, local, and Federal entities

Provideguidance and oversight of purchases made with federal funds by state and localagencies

Assistwith closing out current year financial accounts; initiate or assist intraining activities when required

Assist with financial investigations andother asset forfeiture related duties; and other duties as assigned (inaccordance with current statement of work) by Headquarters DCE/SP Staff of DEAOffice Management

Ensure the customerabides by DEA and DOJ rules and regulations
Qualifications
Minimum Qualifications:
Bachelor's Degree in criminal justice or similar; 10 years' experience in criminal justice or law enforcement

Functional Responsibilities: The Senior Analyst will be located in one of six domestic regions (San Francisco, California; Panama City, Florida; St. Louis, MO; Manchester, New Hampshire; Cincinnati, Ohio; and Seattle, Washington, which is subject to change) and will be responsible for the analytical/administration DCE/SP duties of the participating state and local agencies in that region

The above tasks are to be performed in furtherance of the DCE/SP
* Hours of Operations: *
The Senior Analyst work day is 8 hours. An alternate work schedule, telework and overtime are authorized in this contract. If the contract employee works less than 8 hours, the contract employee cannot make up the time in another work day and shall utilize their leave for hours not worked during the work day.Any additional hours worked past the 8 hours work day scheduled shall not be paid or reimbursed by the government.
* Location: Seattle, Washington*
Theduties and responsibilities listed in this job description generally cover thenature and level of work being performed by individuals assigned to thisposition. This is not intended to be a complete list of all duties,responsibilities, and skills required. Subject to the terms of anapplicable collective bargaining agreement, the company management reserves theright to modify, add, or remove duties and to assign other duties as may benecessary. We wish to thank all applicants for their interest and effortin applying for the position; however, only candidates selected for interviewswill be contacted.
We are an equal opportunityemployer. All applicants will receive consideration for employment, withoutregard to race, color, religion, creed, national origin, gender orgender-identity, age, marital status, sexual orientation, veteran status,disability, pregnancy or parental status, or any other basis prohibited by law .
We are committed to Equal Employment Opportunity and providing reasonableaccommodations to applicants with physical and/or mental disabilities. If youhave a physical and/or mental disability and are interested in applying foremployment and need special accommodations to use our website to apply for aposition please contact, Recruiting Services atjob-assist@akima.comor 571-353-7053. Reasonable accommodation requests areconsidered on a case-by-case basis.
The dedicated email and telephonic options above are reserved only for individualswith disabilities needing accessibility assistance to apply to an open positionusing our website.
Pleasedo not use the dedicated email or phone number above to inquire on the statusof your job application.
Inorder for our company to stay compliant with government regulations, pleaseapply on line. Please DO NOT email resumes or call in lieu of applying onlineunless you have a physical and/or mental disability and need assistance withthe online application.
Job: Information Technology
Primary Location: US-WA-Seattle
Shift: Day Job
Req ID: CLO00396