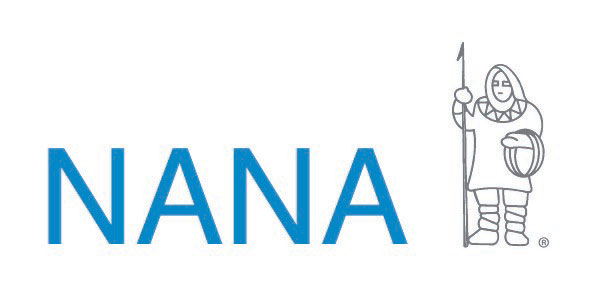 Job Information
NANA Regional Corporation

Computer Programmer III (Remote)

in

United States
Computer Programmer III (Remote)
Description
Akima Systems Engineering (ASE) supports the Intelligence, DoD, and Science and Research communities with tools, domain knowledge, analyst teams and essential mission staffing services. We continually seek people with the skills, experience and passion to successfully leverage the complete intelligence lifecycle across America's most critical initiatives. As an Alaska Native Corporation (ANC), 100% of our company's profits go back to our more than 14,000 Iñupiat shareholders that have resided near and above the Arctic Circle for more than 10,000 years. Our business helps support their way of life and contributes to the survival of a culture that has thrived in a challenging environment.
BACKGROUND
The USGS Water Mission Area (WMA) Web Communications Branch (WCB), deploys high-end information technology products to enhance data storage and access methods against natural resource datasets in support of the USGS mission. These products include web, mobile, and data processing applications.
PERFORMANCE WORK STATEMENT
This position is for a Computer Programmer III whose primary responsibility will be to participate in an agile scrum team and complete front-end programming tasks as defined in the team's issue tracking system. The primary development languages will be NodeJS, Python, and Javascript, with many tasks focusing on user interface development using current Javascript frameworks including Vue, React, and Angular. Performs programming assignments that require background experience in user interface development as well as knowledge of established programming, data processing, and container-based deploy procedures. Maintains and modifies existing programs. Participates in UX design, code reviews, sprint planning and other agile ceremonies, and software development technical discussions. Tests and documents modifications and writes operator instructions.
Task 1: Programming in support of WMA's product portfolio.
1. Assists in the development of custom applications, software systems in NodeJS, Python, Java, and other languages in a web-based environment that are operating system agnostic. Performs system analysis and design for new and existing applications.
a. Assists with translation of systems requirements into application prototypes.
b. Assists with planning and designing system and application architecture.
c. Assists in developing user interfaces from given design parameters.
2. Participates in agile software development lifecycle in a team environment.
a. Assists other developers with larger tasks
b. Leads development for certain use cases.
c. Joins in code reviews, presenting code for review and accepting feedback to make improvements in code design; and, providing feedback and validation on code developed by other team members.
3. Learns and incorporates best practices in software design.
a. Defines and configures unit and integration testing platforms to ensure code correctness between releases.
b. Writes, debugs and maintains code.
c. Works with customers to test applications.
d. Performs Quality Assurance testing on software and systems.
e. Writes and maintains program documentation.
f. In collaboration with other developers, ensures the rigorous application of information security/ information assurance policies, principles, and practices to the delivery of application software services.
4. Works with scientists and researchers to develop applications which enhance data storage and access methods against natural resource datasets.
a. Uses domain knowledge of or applies interest in use of scientific principles supporting multiple natural science fields such as hydrology, water quality, chemistry and engineering, to partner with researchers in designing sophisticated data access/integration/analysis systems to address surface and ground-water quality and quantity, biology, and engineering-related challenges.
b. Participates in providing guidance as to the relative complexity of requested functionality
c. Facilitates natural resource data discovery and utility through development of tools including geospatial displays and decision support systems
Qualifications
Education requirements:
Bachelor's degree plus 2 years' experience creating data visualizations; Or, MS degree in Design or Data Visualization
Ability to read and understand technical documentation and diagrams.
Excellent oral and written communication skills.
Ability to work effectively with personnel across the organization.
Physical Demands/Travel:
Services will be performed through Telework, offsite of a USGS office.
Travel maybe necessary; up to 25% if required.
The duties and responsibilities listed in this job description generally cover the nature and level of work being performed by individuals assigned to this position. This is not intended to be a complete list of all duties, responsibilities, and skills required. Subject to the terms of an applicable collective bargaining agreement, the company management reserves the right to modify, add, or remove duties and to assign other duties as may be necessary. We wish to thank all applicants for their interest and effort in applying for the position; however, only candidates selected for interviews will be contacted.
We are an equal opportunity employer. All applicants will receive consideration for employment, without regard to race, color, religion, creed, national origin, gender or gender-identity, age, marital status, sexual orientation, veteran status, disability, pregnancy or parental status, or any other basis prohibited by law.
We are committed to Equal Employment Opportunity and providing reasonable accommodations to applicants with physical and/or mental disabilities. If you have a physical and/or mental disability and are interested in applying for employment and need special accommodations to use our website to apply for a position please contact, Recruiting Services at job-assist@akima.com or 571-353-7053. Reasonable accommodation requests are considered on a case-by-case basis.
The dedicated email and telephonic options above are reserved only for individuals with disabilities needing accessibility assistance to apply to an open position using our website.
Please do not use the dedicated email or phone number above to inquire on the status of your job application.
In order for our company to stay compliant with government regulations, please apply on line. Please DO NOT email resumes or call in lieu of applying online unless you have a physical and/or mental disability and need assistance with the online application.
Job: Information Technology
Primary Location: United States
Shift: Day Job
Req ID: ASE00128